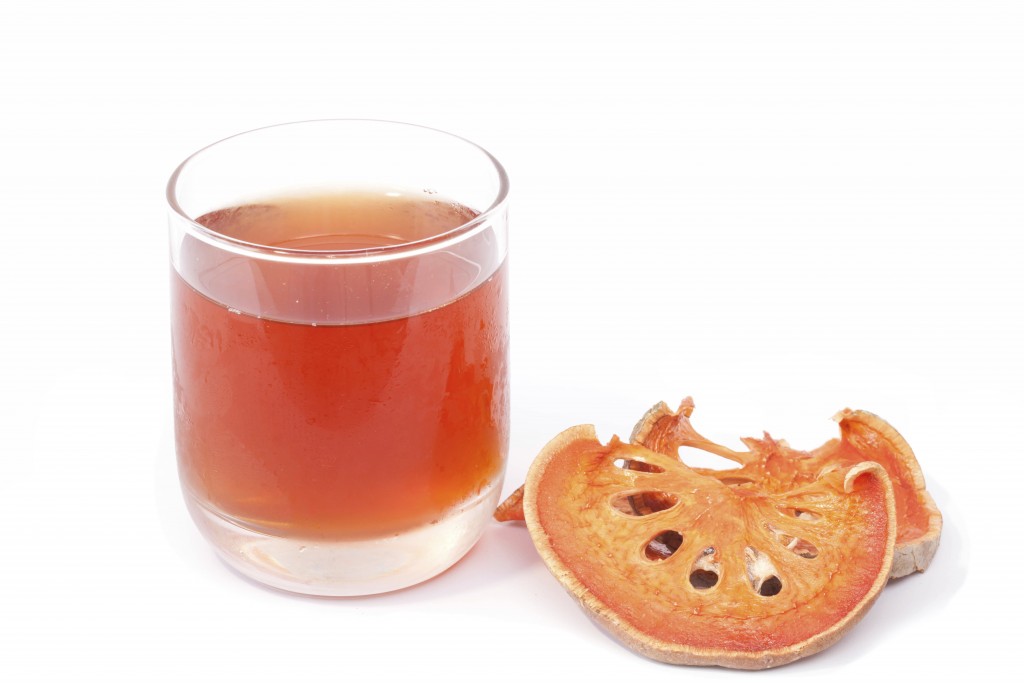 The hot season is coming, and Centre Point Silom is offering a fantastic way to stay cool in the Bangkok heat. Enjoy an incredible promotion and refresh yourself.
The Natural Wonder of Bael Fruit
Also known as the 'wood apple', the bael fruit is found all over South Asia, from India to Vietnam. Its use goes back thousands of years – particularly in India, where the tree's leaves were used in offerings to the Lord Shiva. As a result, bael fruit trees are often found around Hindu Temples, where their leaves can easily be harvested for offerings.
Bael fruit is widely grown in Thailand as well. The fruit that it produces is relatively hard and woody, but there's sweet flesh at the centre of the fruit which can be eaten directly. It can also be dried or even powdered and mixed with beverages and sweets to create a healthy indulgence.
Bael fruit is extremely healthy, and it contains significant amounts of the following:
Beta-carotene

Thiamine

Riboflavin

Vitamin C

Protein
But it also possesses medicinal qualities that have been embraced by Ayurveda traditions for millennia. Here are some of the potential benefits of bael fruit:
Assists in prevention of some cardiovascular problems

Reduces the risk of stroke

Helps in treatment of gastric ulcers

Controls cholesterol

Offers anti-inflammatory properties

Reduces anti-histamine reactions

Eases stomach pain

Quenches thirst and relieves fatigue from heat
And there are many more potential benefits to be derived from consuming bael fruit. It's truly one of nature's wonders.
Stay at Centre Point Silom for Less
Don't forget, Centre Point Silom is offering some exciting promotions this hot season. In March, we're featuring an exciting discount on three different room types:
Chaophraya Deluxe Room

Deluxe Room

One Bedroom Grand Suite
If you book two nights in any of the above room types, we'll offer more than half off of the standard rate (i.e. a 55 per cent discount). This is an incredible deal that amounts to two nights for less than the price of one! In addition to that, you'll also enjoy complimentary Wi-Fi and free coffee and tea in the lobby. Book now and save during the Bangkok hot season!