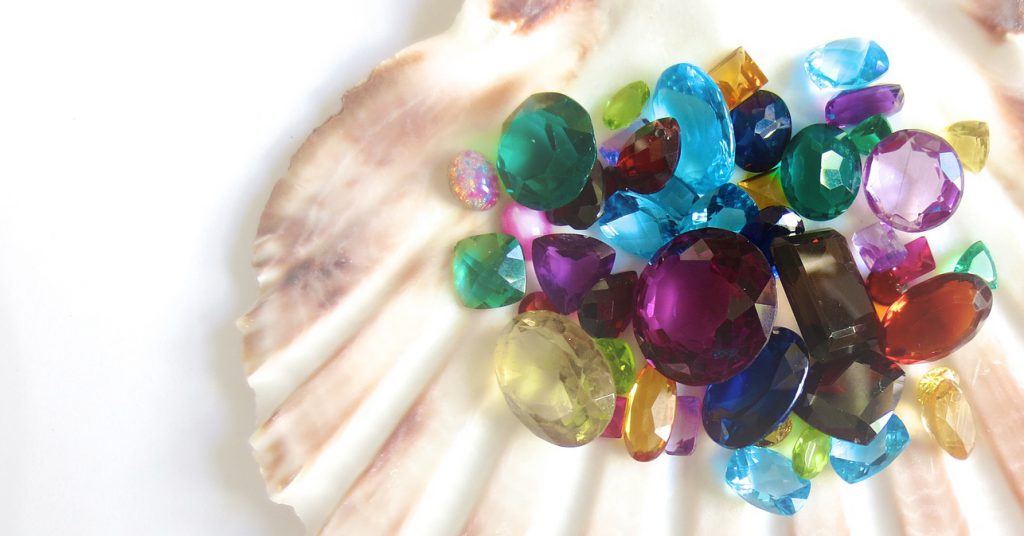 When you think of a sapphire, most people would imagine a bright, sparkling sea blue gem. Yet in Thailand, many of the locals would picture a glittering, sunny yellow stone. This sapphire is known as the yellow sapphire and it's a popular gem sold and bought in Thailand.
We're going to explore the history of the yellow sapphire and why it's a favorite precious stone amongst jewel aficionados.
History of the Yellow Sapphire in Thailand
The yellow sapphire was discovered in Chanthaburi, the same region where rubies were found in the 15th century. These yellow sapphires had a unique yellow hue that was called the color of "Mekong whiskey." Due to their beautiful golden shade, many people sought after buying these lemon colored gems.
In 1918, a new deposit of sapphires were discovered in the region west of Bangkok known as Kanchanaburi. Not only were yellow sapphires found, but other varieties such as blue, pink, and star sapphires. Nowadays, the mines are not producing as many sapphires as they did before and new laws only allow local Thais to mine the deposits. This doesn't change the overwhelming popularity of yellow sapphires in Thailand or around the world.
Meaning of the Yellow Sapphire
Every precious gemstone is believed to have a significant meaning or healing property. For the yellow sapphire, it is said to be one of the most precious of all gemstones after the diamond and ruby. This is because the yellow sapphire attracts protection from harmful spirits and negative energy. The yellow sapphire also brings spiritual wisdom and best judgement to those who wear the stone.
Besides wisdom, the yellow sapphire is also believed to bring about wealth. Since the yellow sapphire is one of the most expensive sapphires you can buy, this doesn't seem surprising. The reason it's said to be related to spiritual well-being is its relationship with the Solar plexus chakra, which helps stimulate spiritual wellness and alleviate fears.
In terms of physical healing properties, it is believed that by wearing the yellow sapphire, you will improve your immune system and digestive system. Precious stones bring about healing energies. So if your digestive system is feeling sluggish or your body is feeling lethargic, you might want to wear a yellow sapphire to increase these healing properties.
How to Find the Best Yellow Sapphire
What's so special about yellow sapphires are the various shades of gorgeous yellow hues they come in. You can buy a yellow sapphire that's golden yellow or you can get one as light as the color of a lemon drop. Depending on how dark or light you want your yellow sapphire to be will also depend on the how much you're willing to spend. Same goes for the cut and clarity.
If you're looking for a yellow sapphire with no inclusions, meaning no foreign materials trapped inside of the stone that's hindering its clarity, you'll want to ask the seller for a sapphire with the clearest clarity. There are some yellow sapphires that have inclusions that aren't too noticeable and are cheaper in price since they aren't worth as much in value.
Yellow sapphires can be cut in many different shapes, but the most popular ones are square and circular. Back in 2015, incorporating a yellow sapphire in a wedding engagement ring was becoming a new popular trend. Some women prefer receiving other precious gemstones other than diamonds, the yellow sapphire is a great stone to give as a gift. Determine which shape you like by trying on various stones that are cut in different ways. Some cuts create more shine and "bling" to your ring, so try on as many colors and cuts. That way you'll know what you like when your significant other asks what you want for your birthday.
Buying a Yellow Sapphire in Bangkok
If you're looking to take home a priceless souvenir or surprise a loved one, don't hesitate to buy a yellow sapphire. The best place to find your perfect yellow sapphire is in the Silom district of Bangkok. Silom is known as the gemstone district of Thailand and home to the famous Jewelry Trade Center. This is the center where you'll find the best selections of stones and you'll be able to talk with the sellers directly.
Stay with us when you buy your gems at Centre Point Hotel Silom.