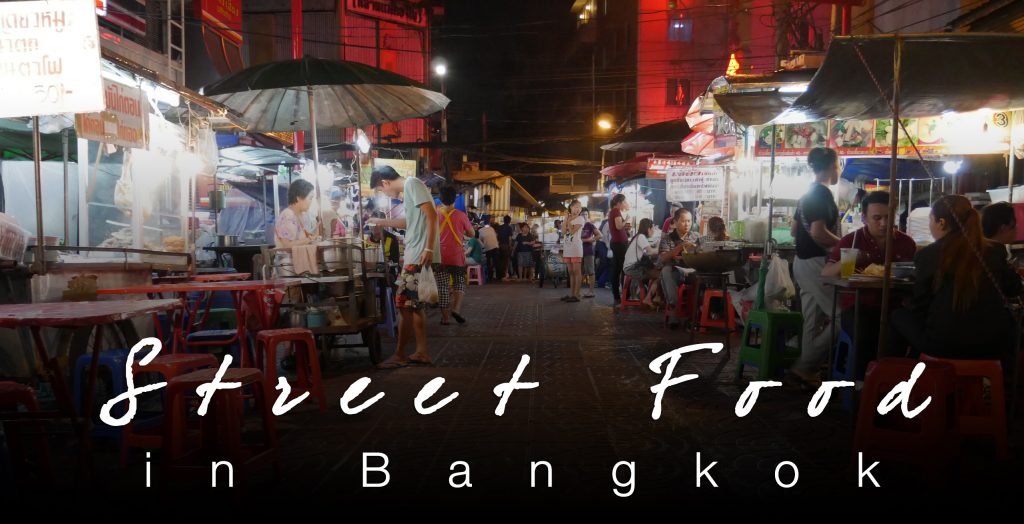 Thai cuisine is famous around the world, and for good reason. This is truly a food-loving culture – but without any of the pretence and window dressing that accompanies so many other foodie cultures. Rather than be known for fancy presentation or unbelievably long preparation times, Thai cuisine has built its reputation on taste, texture and affordability.
When you visit Thailand for the first time, the local obsession with food is one of the first things you notice. A standard local greeting when you meet someone in passing is, "Have you eaten yet?" That's before you've even asked the person how they're feeling or what kind of day they've had. Food really is that important in Thailand.
Given the fact that Thai food is such an integral part of the culture, it makes sense that it's widely available and incredibly affordable. And some of the best food available in this country (and especially in Bangkok) is served at the street level. With that in mind, we're offering our readers some advice on where they can enjoy the best local street food whilst staying in Bangkok at Centre Point Silom.
Silom's Local Street Food Scene
There are several famous street food districts that are within easy reach of Centre Point Silom. This is due, at least in part, to the fact that the area around Silom has been a bustling district of Bangkok since the earliest days of this city. For that reason, many of the local restaurants and vendors have been operating in some form for generations.
But if you're staying at Centre Point Silom, we recommend that you visit the Bang Rak area if you would like to sample authentic street food in Bangkok. This foodie district literally lies on the doorsteps of Centre Point Silom, and visiting simply couldn't be any more convenient. Some of the best street food in Bang Rak is located along a walkable stretch of road between Saphan Taksin BTS station and Charoen Krung intersection. This is where you'll want to focus your efforts.
What Is the Best Street Food to Order at Bang Rak?
There are so many delicious dishes to try when you're exploring the street food scene at Bang Rak. But if you only have time for one, we're recommending khao kha moo from Charoen Saeng restaurant (Google Maps location here).
Khao kha moo is deliciously tender braised pork leg served over rice with stewed Chinese broccoli and a hardboiled egg. It's ladled with a broth with hints of cinnamon, star anise and soy sauce. This is true Thai comfort food, and you won't find a better place to enjoy it than here in Bang Rak.
If you're planning to spend time at Centre Point Silom in the near future, be sure to set aside at least one evening to enjoy the local street food options at Bang Rak. And if you would like any more suggestions regarding what to order or how to find Bang Rak, don't hesitate to ask our front-desk staff for assistance.