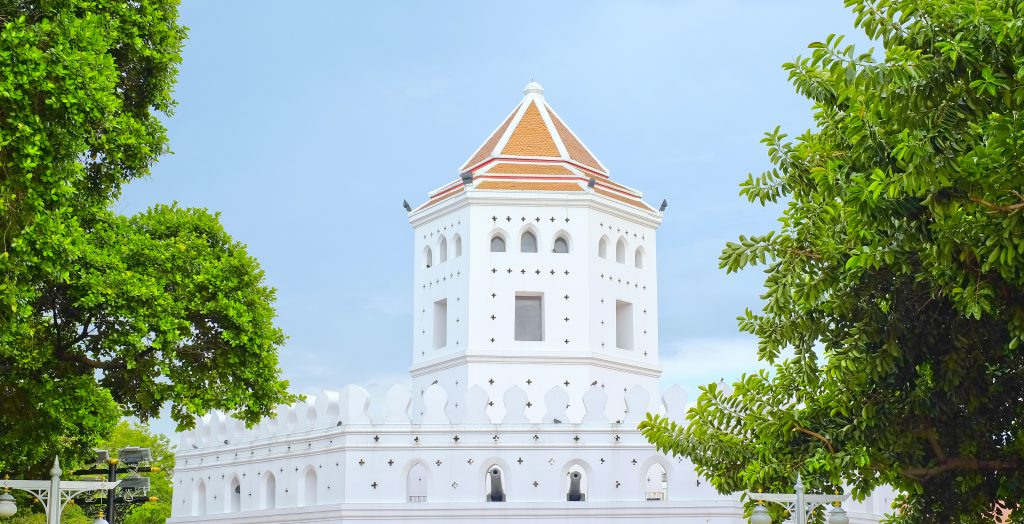 For all of its cosmopolitan charms, Bangkok is a massive urban centre with more than its fair share of office towers, condominium complexes and paved surfaces. Sometimes, all a person wants is to escape the hustle and bustle of   city life and enjoy a few quiet moments in a peaceful, serene environment. The good news is that finding such a serene and peaceful place is probably easier than you think.
With that in mind, we're going to tell you about our favourite park in Bangkok. And as you're about to see, it's conveniently close to Centre Point Silom.
If you are staying with at our hotel, we recommend setting aside an hour or two to visit Santichaiprakan Park, which is located along the banks of the Chao Phraya River. It's found a relatively short distance upriver from the hotel and is easy to reach by taxi.
Admire Beautiful Vistas over the Chao Phraya River
Santichaiprakan Park was laid out around one of the more ancient sites in Bangkok. In times past, some of the city's ancient fortifications were found here. Today, the park provides locals and visitors with a quiet place to admire the ancient structures in a green and serene setting.
The park is found on the northernmost tip of Rattanakosin Island along the Chao Phraya River. It's a relatively small park, but it's quite popular with locals due to its location. For anyone who is living or working in the Silom district, this is an easy park to reach – and it offers spectacular vistas over the river. This is a particularly fine place to visit at sunset.
Santichaiprakan Park Highlights
The riverside views at Santichaiprakan Park are spectacular, but the real highlight of this park is the historic Phra Sumen Fort. Built in the late 18th century, the fort dates to the earliest days of Bangkok's founding. It actually takes its name from Mount Meru, a sacred mythical peak for Hindus and Buddhists.
The primary feature on the fort is an octagonal structure built from white bricks and stucco. This is a three-storey structure that was originally used as an armoury – housing both weapons and ammunition. A hint of that legacy continues today, with a set of cannons overlooking the river.
The fort is certainly a worthwhile attraction, but there are other sites to admire as well. The Santichaiprakan throne hall is marvellous. The park is also dotted with ancient lamphu trees, providing shade and enhancing the overall atmosphere.
What to Do after Visiting Santichaiprakan Park
Many Bangkokians enjoy visiting this park at sunset so they can watch the sun dip below the horizon beyond the far banks of the Chao Phraya River. Once the sun has set, many visitors cross the street to visit Phra Arthit Road, which is lined with street-food vendors and a few market stalls. If you'd like to stay out a bit later, Khao San Road is located just down the street and can be reached on foot in 10 to 15 minutes.
If you are interested in visiting Santichaiprakan Road whilst staying at Centre Point Silom, be sure to let our front desk staff know. They can answer any questions you may have and help you arrange transport.