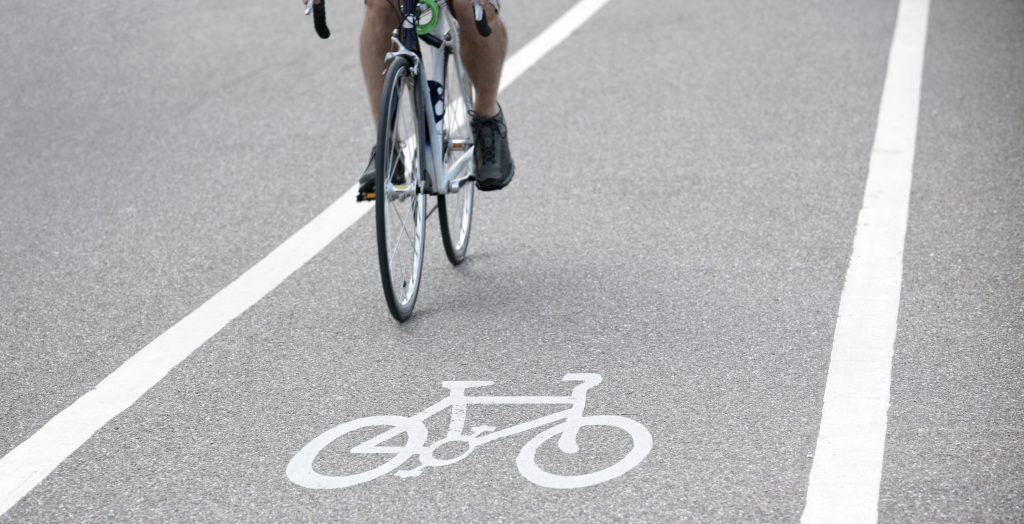 Not only is biking an excellent way to tour a big city, but it's also an up and coming mode of transportation around Bangkok. Even though the capital city of Thailand is known for the aggressive and annoying traffic that clutters the streets, and fumes from  motor vehicles throughout the city makes the air undesirable to breathe, we've identified some bicycle routes that are safe, tranquil and help you to explore the city at a slower pace.
If you're looking for a cheaper ride to places around Bangkok or if you want to get some exercise, there are plenty of areas and routes to use with bicycles. Even though the bicycle was one of the original forms of transport here, an influx of foreigners and tourists has made biking more and more popular.
Here are some great bike lanes and trails you can take in the Silom district that are fun or better ways to get around.
Touring Lumphini Park
If you're in the Silom district, you won't want to miss the Lumphini Park. This is a large city park with several landmarks and two large ponds filled with fish and wildlife. This park provides natural shade and allows for a cool and smooth bike ride. Not only can you observe giant monitor lizards, but you might run into a lively festival. There's always concerts and events taking place in the city park.
There is a nice trail that cuts through the park where pedestrians and cyclists can walk or ride on. If it's your first time visiting the park, this will be a nice path to leisurely ride through since you'll have to share the road with people on foot.
This is a fantastic bike journey because you can see both the ponds on your ride. You can also stop at the Chinese Pavilion along your way through the park to take a quick break or enjoy the view.
Here is a tentative bike route that was posted by a user on BikeMap. You can change the starting place to be at the Lumpini Metro station if you aren't already in the Silom district. If you also want to bike longer than 3 kilometers, you can bike around the full circle inside of the park.
Touring Through the Markets and Malls
Silom is a great district for market hopping. One of the largest night markets, the Silom Night Market, is located central of the district. There's also Patpong Night Market to check out and Thaniya Plaza is located all on the same street.
You can easily hit up these markets and malls in the Silom district on a bike. If you get off at the Silom metro stop, you can rent a bike and cruise in and out of the alley ways. Another neat attraction to stop and check out is the Gem and Jewelry Museum. Since Thailand is home to precious gemstones such as rubies and sapphires, there's a museum exhibiting their beauty and worth.
Further down from the Gem and Jewelry Museum on Silom Road, you will spot the Jewelry Trade Center of Thailand. This is the biggest and best place to buy and trade dazzling jewels. People from all over the world come to this place to trade in their stones and buy rare gems like yellow sapphires and zircon.
Biking down Silom Road (south of Rama IV road) provides a great city tour and you get a feel for life in Bangkok. Don't forget to stop and grab a snack at some of the street food carts or stands located on the streets.
Bike to Wat Hua Lam Phong
If you're staying in the Silom district, biking through Bangrak is quick and easy. If you're interested in seeing a Buddhist temple, you'll want to ride to Wat Lam Phong. The temple is considered to be a royal temple. It is lavishly decorated and one of the nicest temples in Bangkok.
Since it is located off of Rama IV Road, you can take Silom Road and go through all the alleyways to get there. You'll avoid the busy traffic on Rama IV Road and you'll have a fun time riding through the small, compact streets.
If you're biking through Thailand and you're looking for a comfortable place to stay while visiting Bangkok, reserve a room at Centre Point Hotel Silom. We have great accommodation for all cyclists and visitors. Enjoy your journey through Bangkok!