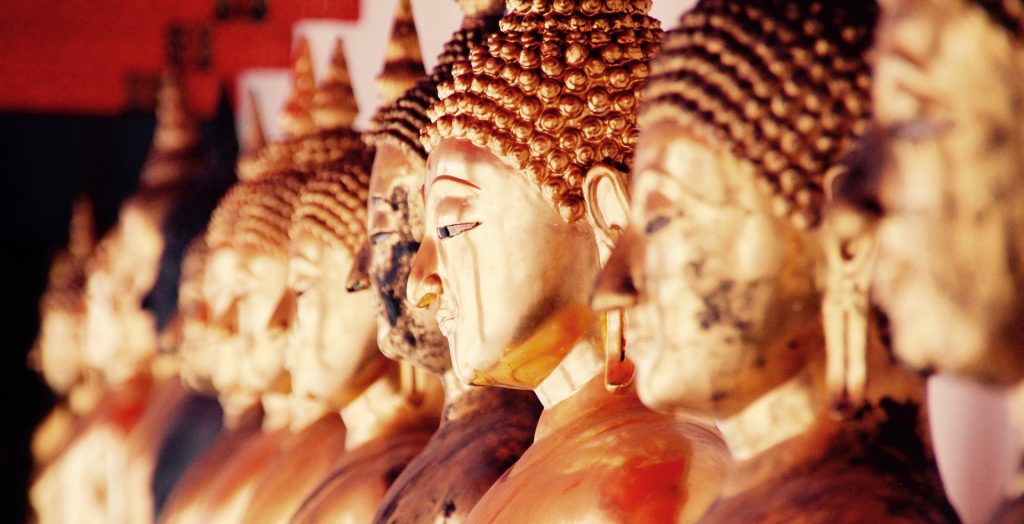 Due to the passing of HM King Bhumibol Adulyadej, this year's New Year's celebrations are going to be toned down a bit compared to previous years. This is because Thai people are observing a period of mourning following his death, and one way for us to express this is by tempering our celebrations with a slightly more sombre attitude. It's a simple but powerful way for Thai people to show that this year is not the same as others.
However, there will still be many countdown events around the city. The difference is that the celebratory atmosphere won't be quite as rambunctious as in previous years. There aren't likely to be as many (if any) fireworks displays, and the music and celebration at various venues probably won't last as long into the early morning hours.
But counting down is only one of many ways that Thai people celebrate the New Year. In fact, the Kingdom of Thailand has only been observing the Western (Gregorian) calendar for around 70 years. Before that, the New Year was observed according to the Thai lunar calendar – usually in March or April (Songkran) or even in February during the Chinese New Year. With that in mind, the 1 January New Year's celebration is a relatively new addition to the line-up of annual celebrations.
Traditional Ways to Celebrate the New Year in Thailand
In addition to counting down to the New Year in Western style, many Thai people also engage in spiritual activities to mark the occasion. Some Bangkokians escape the city to join meditation retreats in the countryside. Others are likely to visit prominent Buddhist temples in their area so that they can make merit. This is a popular way for Thai people to mark significant occasions throughout the year, and the New Year is no exception.
If you are staying at Centre Point Silom during this year's New Year's celebration, we recommend visiting the nearby Wat Yannawa, which is conveniently close to the hotel. Whether you go for New Year's Eve or New Year's Day, you're sure to be in good company. Local Thai people will be making merit, listening to sermons and quietly reflecting against the sounds of monks chanting in the background.
The 'Boat Temple', as it's also called, was built during the reign of Rama III (19th century). This makes it one of Bangkok's older temples, and it's a lovely place to experience traditional Thai customs. It's also located on Charoen Krung Road, conveniently close to Centre Point Silom Hotel.
For those planning to stay with us during the New Year's holiday, Wat Yannawa is an excellent temple to visit. Let us know if you would like to visit during your stay, and our front-desk staff will help to arrange transport. We can also advise you of any events that are scheduled at the temple during your stay. Have a Happy New Year – and enjoy your stay with Centre Point Silom!