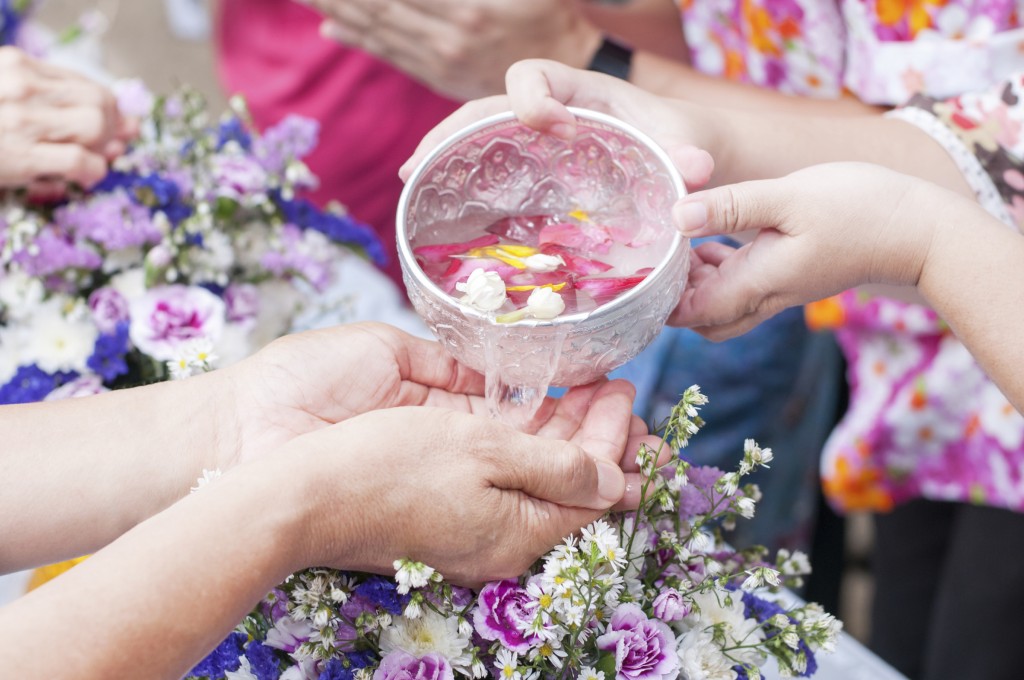 This year's Songkran festivities in Bangkok are shaping up to be as exciting as ever, and we're rolling out an attractive promotion at Centre Point Silom to make the occasion even more rewarding. In this post, we're going to offer some insight into where you can celebrate Songkran in 2016, as well as how you can save on accommodation at the same time.
Celebrating Songkran in Bangkok
Songkran is one of Thailand's most ancient traditions, and it began as a celebration of the local New Year. As the Sun, Moon and planets passed into the zodiac sign of Aries, ancient people considered this to be a time or renewal and rebirth. This is where the traditions of Songkran originated.
Leading up to the Thai New Year festival, monks would scrub the Buddha images in temples and perform other cleaning rituals. Then devotees would arrive at the temple to sprinkle those freshly cleaned Buddha images with ceremonial water. This water was also used to bestow blessings on villagers – and particularly the elderly.
That ceremonial anointing and splashing with water eventually evolved into the modern version of Songkran that Bangkok's visitors enjoy today. You'll still find the traditional version of the festival carried out in temples and in countryside villages. But on the streets of Bangkok from 13 to 15 April, you can expect to get soaked and have a good time celebrating.
Celebrate Songkran at Sala Daeng
If you are going to stay with Centre Point Silom this year during Songkran, we recommend that you join in the festivities at Sala Daeng on Silom Road. This is a convenient area to access when you're staying at the hotel, and it is easily one of the most popular places to ring in the Thai New Year in Bangkok.
The entire street will be full of people toting water guns and buckets – and there certainly is a good time to be had for revellers ready to splash and be splashed. You'll also find that there are many vendors along the street selling everything from snacks to water guns and all of the Songkran gear you could possibly need!
Special Songkran Discount at Centre Point Silom
Given its proximity to the action on Silom Road, Centre Point Silom is one of the best places to stay if you want to experience Songkran in Bangkok. And we've also sweetened the deal with a special Songkran promotion for the festive season.
Stay a minimum of three nights in a Chaophraya Grand Deluxe Room, and we'll offer you a free upgrade to a One Bedroom Grand Suite. That's the equivalent of a 60% discount! And it only gets better when you factor in the following amenities:
Free-flow access to the Executive Lounge for the duration of your stay
Late check-out at 4:00 pm
Wi-Fi Internet access
Coffee and tea in the lobby
Celebrating Songkran in Bangkok is always a good time, and it's only getting better thanks to special deals like this from Centre Point Silom!