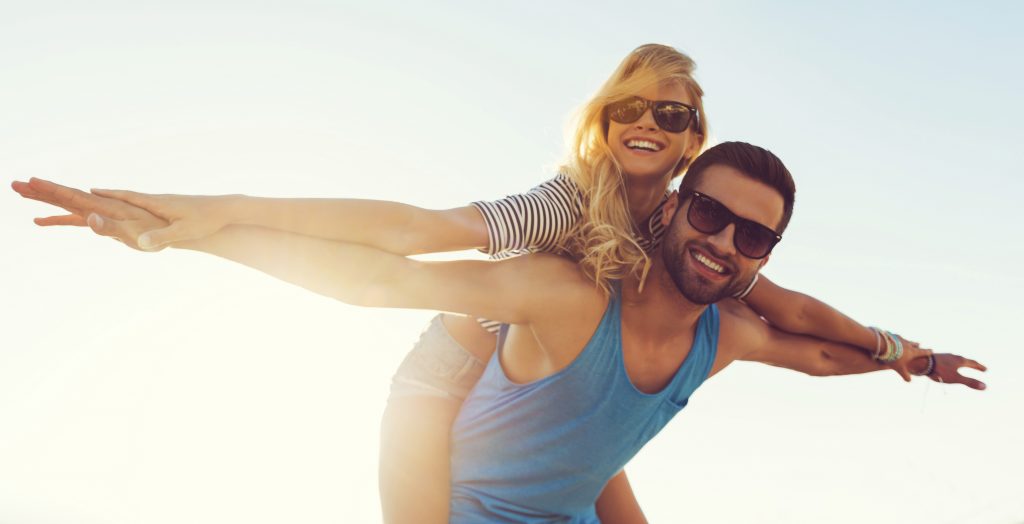 Cha-Am Beach, where the parking is free, deck-chairs are up for rent, and the view over the peacefully quiet beach is stunning! Check out what Cha-Am Beach and the surrounding facilities have to offer while you're enjoying your stay here at Centre Point Hotel Silom.
Relaxing on the Beach
Cha-Am Beach is the perfect place to set out a deck-chair and kick back and relax, or throw a towel down and sunbathe while listening to the waves. The beach is not as crowded as most seaside resorts (except sometimes on the week-ends), so having a quiet day on the sand is quite possible.
Other activities available are horseback riding and motorcycling on the beach, swimming, jet-skiing, or riding a banana boat (a floating raft-like device shaped like a banana, which you can ride with your feet dangling in the ocean water).
Wind Down with a Relaxing Massage at Cha-Am
Naturally, the calm atmosphere at Cha-Am Beach makes it the ultimate place to wind down from the cares of the world, but you can take things down a notch further with a soothing massage. Several massage and beauty spas are available, even right down at the beachfront, such as The Home Star and the Ruby Massage, with warm and welcoming staff.
Outdoors Fresh Food Market at Cha-Am
Most visitors to Thailand enjoy the hands-on experience of a genuine outdoors Thai market, the sort that isn't for tourists, but the "real thing" for locals. If this is on your to-do list, then there is no better place to do it than here at Cha-Am. Head down towards the Cha-Am train station, then turn left and head straight.
Places to Visit and Things to Do Near Cha-Am Beach
Cha-Am's sleepy atmosphere is deceptive if you think there's nothing to do by way of a day's fun here! Check out some great scenic places for a day's ride, hike, or picnic, plus some exciting cultural and historical sites that are definitely worth seeing!
The Marukhathaiyawan Palace, one-time royal summer palace in the 1920's, is a stunning example of Thai architecture. Beautifully built of teak wood, sunny, airy, and ornate with the finest design and artwork, it is an essential part of a visit to Cha-Am. The palace is open to the public daily except on Wednesdays.
The Santorini Park puts Greece into Thailand! Built around a Greek village theme, this small but charming amusement park includes a merry-go-round, Ferris wheel, water park, 3D cinema, plus several brand-name shopping locations.
The Camel Republic is a popular place for kids and a pleasant visit for the whole family. A cross between a small zoo and a petting farm, it is built around an Arabic theme, with camels being the chief attraction.
The Saphan Hin Walking Street is a pedestrians-only pier built along the length of the beachfront, where people can enjoy an optimum view of the sea, have a place to go fishing, and take a leisurely bike ride. Bikes can be rented at the beach.
Enjoy ATV cross-country biking? Cha-Am ATV Park offers ATV rentals, plus three types of trails graded on experience and expertise. There's also paint-balling, archery, and horseback riding.
Cha-Am offers the avid fisher two parks for the catch of your dreams: the Cha-am Fishing Park and the Khao Yai Fishing Park. Don't worry if you didn't bring your gear with you; everything you need is available for rent at the parks.
The Puek Tian sculptures are interesting pieces of artwork that are extremely popular subjects for photography. The sculptures are based on fictional characters from the famous Thai poet Sunthorn Phoo's writing.
Wat Cha-Am is a small but beautiful temple well worth the sight-seeing trip. Admire a splendid example of Thai culture and architecture dating back to the period of Ayutthaya.
Cha-Am's Best Kept Secrets: Parks and Scenic Spots
The Khao Nang Phanthurat National Park gives you a breathtakingly magnificent view of the coastline, if you are willing and able to hike up the limestone mountain that the park is based on. The landscape is striking, with marvelous natural limestone caves along the way. Even if you can't do the hike, the park still has a well-kept tropical garden close to the entrance.
The Cha-Am Forest Park is where the locals go to get away from it all! It's the perfect spot for a picnic with family and friends, or just a place to relax by yourself and enjoy the outdoors.
The Pala-U Waterfalls is a 15-tier waterfall within close driving distance to Cha-Am, located in the Kaeng Krachan National Park. Although the trek upwards can be strenuous, the view is exquisite and well rewarding!
As you can see, Cha-Am isn't a place for rowdy night-life or touristy hub-bub. That makes it a perfect vacation spot for those of us who prefer the quiet life and want to experience Thailand in a truly genuine way.