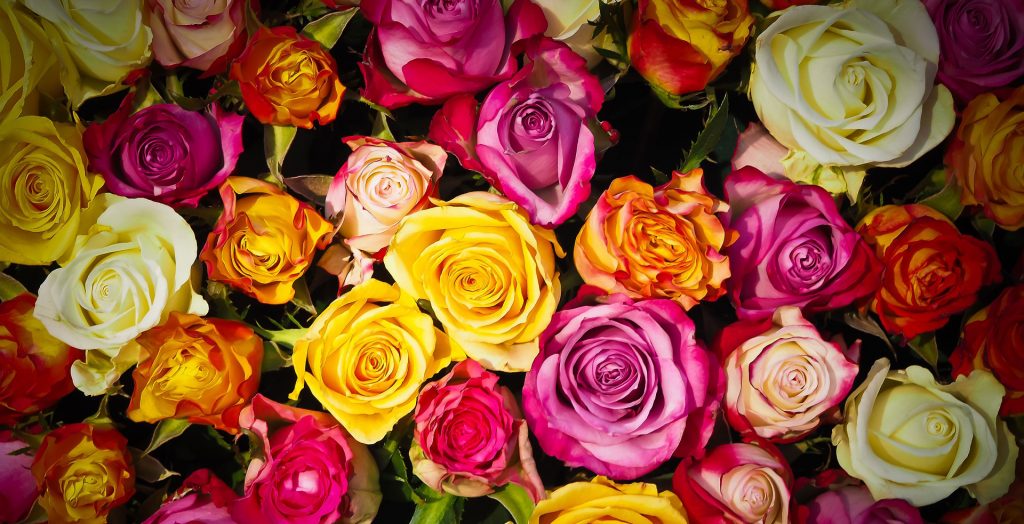 There are only a few days to go until Valentine's Day, and florists all across Bangkok are gearing up for one of their biggest days of the year. At Centre Point Silom, we're ready preparing the premises for this romantic occasion, and that means arranging floral displays for special romantic moments around the hotel.
Arranging these special floral displays is always fun – and a little bit exciting. Of course, for Valentine's Day, the rose is the most popular variety of flower. But if you've ever spent time at Pak Klong Talad, or any other fresh flower market in Thailand, you've probably noticed that roses in Thailand come in many different colours. For that reason, we decided to dedicate this blog post to a particular variety of this flower: the pink rose.
The Pink Rose: Symbolism and Meaning
Roses have been cultivated for thousands of years. In fact, the first cultivated varieties probably emerged about 5,000 years ago in China. Since then, they have spread all over the world – and they're now well-associated with friendship, love and romance.
Pink roses are nothing new. They were amongst the first to be cultivated in Ancient China's Imperial Gardens. Around the world, today's pink-coloured roses are thought to convey thoughtfulness, sentiment and a little bit of passion. They're suitable for romantic situations, but pink roses are also popular flowers to give to friends and family members.
The most popular meaning of the pink rose is one of gratitude. In that sense, this is an excellent blossom to give a non-romantic partner. Suppose a friend of yours recently showed you an exceptional measure of kindness. Giving them a pink rose is an excellent way to show them that you are sincerely grateful.
Pink roses are also sometimes given as a token of admiration, which is why this variety of rose is often given to teachers or assistants. Likewise, these roses are also used to express sympathy, which means they are an ideal choice for the sick or bereaved.
They are also suitable for bouquets given to a romantic partner – especially on Valentine's Day – though pink is often used as a secondary colour to complement a larger number of red roses.
Where to Find a Pink Rose in Bangkok
When it comes to roses, pink is a thoughtful colour. This rose is suitable in several different situations, and for that reason, you'll find no shortage of pink roses around the city. There's actually a florists' shop (Uraiwan Florist) right across the street from us on Charoen Krung Road, so arranging a special bouquet on the spot is no problem at all.
And if you are interested in spending some more time perusing the flowers and soaking up the atmosphere of an outdoor flower market, simply let our front-desk staff know that you would like to pay a visit to Pak Klong Talad – a flower market located near Wat Pho. They can help arrange transportation at a time that best suits your schedule and preferences.