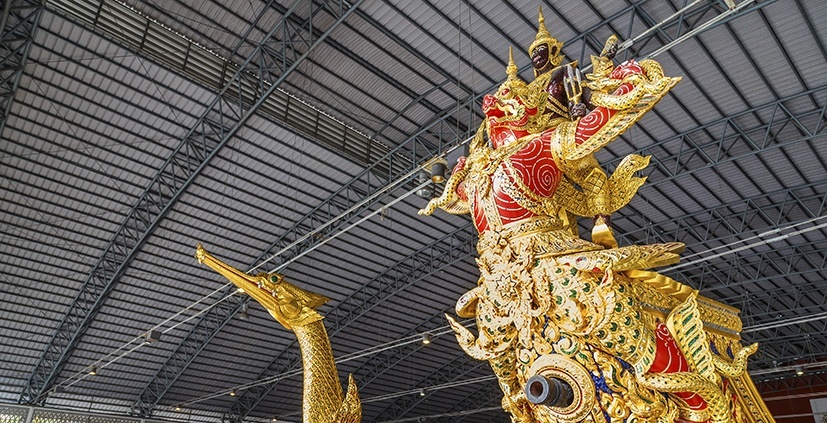 Unseen Museums: Royal Barges National Museum
There are so many sights and activities to enjoy in Bangkok, but we've noticed that our guests are often unaware of just how many spectacular museums there are in the city. With that in mind, we're publishing a series on the 'Unseen Museums' of Bangkok. If you're staying at Centre Point Silom, we highly recommend that you visit the Royal Barges Museum to complete your travel itinerary.
Background of Royal Barges in Thailand
One of the first Europeans to witness a procession of grand royal barges in Siam was Abbé de Choisy, who was part of the first French embassy to Siam. In the account that he wrote, he mentioned heading upriver in a procession of barges, some of which belonged to the King.
That was during the Ayutthaya period, when the river provided one of the primary modes of transportation throughout the kingdom. More recently, of course, boats and barges have become less important. For that reason, these royal barges are now only used for ceremonial processions.
Today, there are 52 ornate barges that are brought out for special occasions and royal processions on the Chao Phraya River. Several of the boats that are used in those processions are housed at the Royal Barges Museum when not in use.
Royal Barges Museum Highlights
The museum is actually a former dry dock where barges and warships under the care of the Royal Household were kept. There are eight barges on display in the museum. These are not replicas. Rather, they're real barges that are used in royal processions. Each is beautifully decorated and gilded. Most feature ornate figureheads on the bow representing mythical creatures and important Hindu deities.
Of the eight on display, the most spectacular is Suphannahong, which is the King's personal barge. It's carved from a single piece of timber, making this the largest dugout boat in the world. The name of this barge means 'Golden Swan', and its bow appropriately features a golden swan's head.
As you stroll through the Royal Barges Museum admiring these boats, you can easily what a grand sight it is to see these barges plying the Chao Phraya River. Each carries a rowing crew of 50 men, along with two helmsmen, two navigators, a rhythm keeper, a chanter, a navigator and seven umbrella bearers.
Visiting the Royal Barges Museum
Appropriately, the easiest way to reach the museum is by boat. The Chao Phraya Express Boat will drop you at the Pinkloa Bridge Pier, where you can disembark and easily reach the museum. At this point, you'll have to follow a concrete walkway over marshy land to reach the museum. It's also worth noting that many of the long-tail tourist boats that navigate the river include the museum as part of their standard tour.
Admission to this high-value attraction is only 100 baht. If you're staying at Centre Point Silom and are interested in visiting the Royal Barges Museum, please don't hesitate to speak with our front-desk staff.